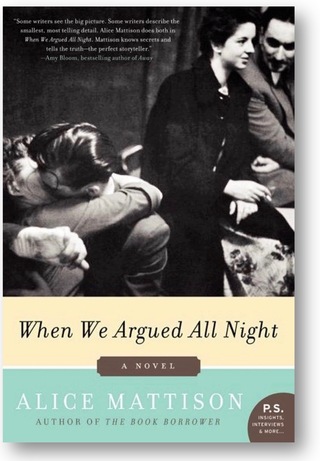 When We Argued All Night
Editor's Choice The New York Times Book Review

"Mattison always operates in both close-up and wide angle, and here the effect is often dazzling. Her prose is so crisp that along with all the pleasures of fiction she manages to deliver the particular intellectual satisfactions of an essay or a documentary."
—Maria Russo, The New York Times Book Review

In 1930, Artie Saltzman and Harold Abramovitz, Jewish young men from Brooklyn, attend a Communist rally in Union Square. Artie hopes to photograph it; Harold is curious. A riot breaks out and the police smash Artie's camera and many people's heads. A few years later, Harold reads news stories about the Nazis' treatment of the Jews, and is horrified when he finds himself using the stories to get the attention of women. He joins the Communist Party in the thirties; in the fifties, his and Artie's jobs as New York City schoolteachers are threatened because of their past lefty connections. In the years of the Vietnam war, Artie's daughter Brenda struggles with her own insecurities as well as anti-war feeling. This novel about two friends and their children presents in telling detail characters who are sometimes tragic and sometimes comic, but always both lovable and flawed—that is, human.

Click here to read the review in The New York Times.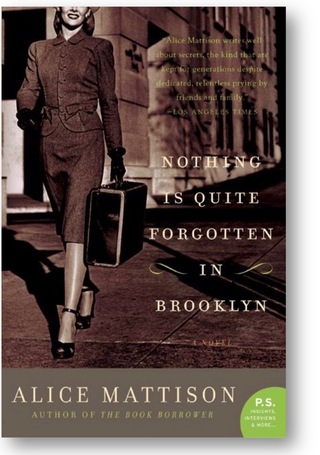 Nothing Is Quite Forgotten In Brooklyn
Finalist, Connecticut Book Award (Fiction)

"Alice Mattison skillfully explores the emotional minefields of buried memories and revealed recollections in. . .Nothing Is Quite Forgotten In Brooklyn"
&nbsp&nbsp–Hartford Courant

"A delightfully suspenseful domestic drama. . . . Mattison's novel summons the same exhilarating feeling as sitting on a stoop on a sultry New York City evening, enraptured by a neighbor's gripping tale."
&nbsp&nbsp–New York Post

One spring day in 1989, Constance Tepper arrives from Philadelphia to spend a week watching over her mother's Brooklyn apartment and orange cat, while her mother visits her old friend Marlene Silverman. Marlene has always seemed alluring and powerful—maybe dangerous—to Con. Her first morning in the apartment, Con wakes to find that someone has entered the bedroom; her purse is missing. In a parallel story, fourteen years have passed, and Con is now living in Brooklyn. Unsettling reminders and surprising discoveries—including traces of a lost elevated train line through Brooklyn—raise new questions about that earlier week, culminating in a revelatory day Con spends in New York with her daughter, her best friend, and her mother's old friend Marlene.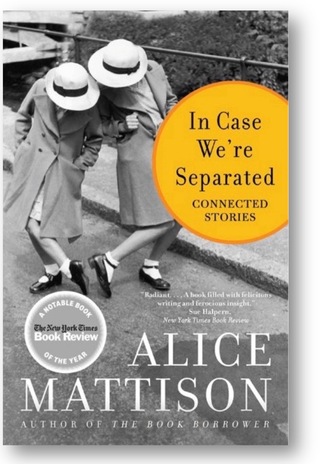 In Case We're Separated: Connected Stories
A New York Times Notable Book
Winner, Connecticut Book Award (Fiction)

"Rich with extraordinary insight. . . . This novel in stories is captivating, the work of an author who makes magic from the mundane and whose voice grows more assured and authoritative with each new book."
&nbsp&nbsp–Newsday (New York)

"Radiant. . . .A book filled with felicitous writing and ferocious insight."
&nbsp&nbsp–Sue Halpern, The New York Times Book Review

Spanning the length and breadth of the twentieth century, Alice Mattison's masterful In Case We're Separated looks at a family of Jewish immigrants in the 1920s and 1930s and follows the urban, emotionally turbulent lives of their children, grandchildren, and great-grandchildren against a backdrop of political assassination, the Vietnam War, and the AIDS epidemic. Beginning with the title story, which introduces Bobbie Kaplowitz—a single mother in 1954 Brooklyn whose lover is married and whose understanding of life is changed by a broken kitchen appliance—Mattison displays her unparalleled gift for storytelling and for creating rich, multidimensional characters, a gift that has led the Los Angeles Times to praise her as "a writer's writer."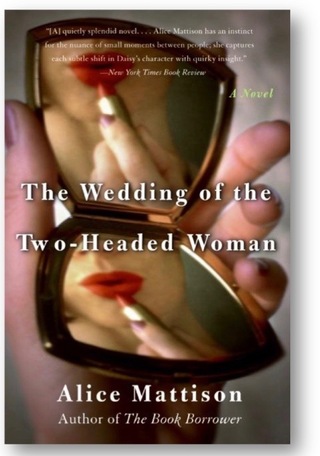 The Wedding of the Two-Headed Woman

"[A] quietly splendid novel"
&nbsp&nbsp–The New York Times Book Review

"No friendship is clear-cut, no dalliance entirely fulfilling. As the title would suggest, there are two faces to everyone, and Mattison captures each of them beautifully."
&nbsp&nbsp–Publishers Weekly

For years following an early first marriage, Daisy Andalusia remained single and enjoyed the company of men on her own terms. Now in her fifties, she has remarried and settled into a quieter life in New Haven, Connecticut. She's committed to a job she loves: organizing the clutter of other people's lives. Her business soon leads her to a Yale project studying murders in small cities. Daisy (who, along with others in this book, is also a character in the story collection Men Giving Money, Women Yelling) finds herself drawn more and more into the project and closer to its director, Gordon Skeetling. She discovers an old tabloid article with the headline "Two-Headed Woman Weds Two Men: Doc Says She's Twins," and offers it as the subject for her theater group's improvisational play. Over eight transformative months, this headline will take on an increasing significance as Daisy questions whether she can truly be a part of anything—a two-headed woman, a friendship, a marriage—while discovering more about herself than she wants to know.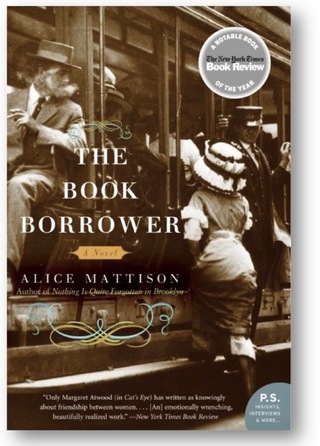 The Book Borrower
A New York Times Notable Book

"An ambitious and original novel."
&nbsp&nbsp–Wall Street Journal

"[A]powerful book in which the complex weave of a spiritual sisterhood is rendered with depth, intelligence, and wit."
&nbsp&nbsp–Newsday

"It's a marvelous galaxy the author has created."
&nbsp&nbsp–Los Angeles Times

On the day they first meet in a city playground, Deborah Laidlaw lends Toby Ruben a book called Trolley Girl, the memoir of a forgotten trolley strike in the 1920s, written by the sister of a fiery Jewish revolutionary who played an important, ultimately tragic role in the events. Young mothers with babies, Toby and Deborah become instant friends. It is a relationship that will endure for decades—through the vagaries of marriage, career, and child-rearing, through heated discussions of politics, ethics, and life—until an insurmountable argument takes the two women down divergent paths. But in the aftermath of crisis and sorrow, it is a borrowed book, long set aside and forgotten, that will unite Toby and Deborah once again.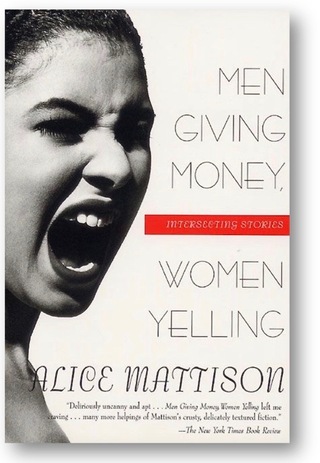 Men Giving Money, Women Yelling: Intersecting Stories

"If Mattison's spry language and light touch belie her careful framing of events, they also blithely pave the way for her finely hewn endings, which in almost every story capture the unspoken charm and mystery of a character or a moment." –Publisher's Weekly

Men Giving Money, Women Yelling is Alice Mattison's first collection in which the characters lives are told in tales that overlap or echo one another. At the center of the stories is Denny Ring, a young man nobody quite knows. Other characters—Denny's brothers; the assistant to one of them, who is in love with his former English teacher; the teacher and her roommate and her friend Daisy—encounter one another in surprising ways. Everyone is connected to everyone else, and when trouble occurs, it changes everything.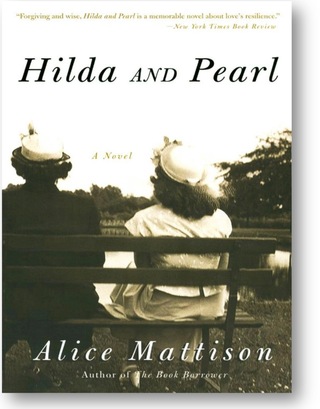 Hilda and Pearl

"Engaging. . . intuitive. . . . Mattison takes no shortcuts, but leads us down the long road her characters travel in learning to accept and endure."
–Boston Globe

"Small fireworks of surprise detonate at intervals in this compelling narrative, related. . .with disarming simplicity and economy, and with gripping effect."
–Publishers Weekly

To Frances, an only child living in McCarthy-era Brooklyn, her mother, Hilda, and her aunt Pearl seem to have been friends all their lives. Frances does not question the love between the two women until her father's job as a teacher is threatened by anti-Communism, just as Frances begins to learn about her family's past. Why does Hilda refer to her "first pregnancy," as if Frances wasn't her only child? Whose baby shoes are hidden in Hilda's dresser drawer? Why is there tension when Pearl and her husband come to visit? Friendship, loss, and what makes loss endurable suffuse this story of a young girl in the fifties and her elders' coming-of-age in the unquiet thirties.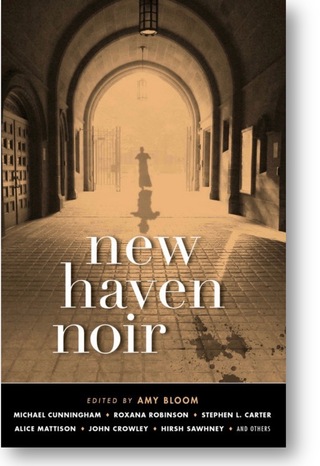 Other Titles by Alice Mattison

New Haven Noir (contributor)
Short Stories
Amy Bloom, editor

As I Sat on the Green: Living Without a Home in New Haven
Interviews and Short Stories
Patricia Benedict, Alice Mattison and Lesley TwoBears, editors

The Flight of Andy Burns
Short Stories

Field of Stars
Novel

Great Wits
Short Stories

Animals
Poems